Rss
Building off better efforts against Pittsburgh and Florida, Detroit looked to take 2 points during their only visit to Denver against their former foe in Colorado. Despite goals from Larkin, Smith, and Bertuzzi, the Wings shot themselves in the foot by not staring the second and third periods on time and letting Colorado score most of their goals in those opening few minutes.
Thoughts and Highlights 
Despite the Avalanche leading the league in first period goals, it's the Wings who score early in this one. Larkin stole the puck from Zadorov behind the net, feeding it to Bertuzzi for his 17th goal of the season and the early lead.
I dunno what happened to Zadorov here, but Dylan Larkin capitalizes and feeds Bertuzzi. #LGRW pic.twitter.com/9AsPV1AgXQ

— Nick (@nickseguin19) January 20, 2020
The remaining play of the first was mostly filled with power plays. Nemeth took back to back tripping penalties, despite one being an obvious dive from Kadri, but the Wings did a good job of managing the chances against Colorado's high end talent and keeping the puck away from their net.
Calvert went off for a double minor after high sticking Green, but the Wings only managed 3 shots and some feisty shoving because of Smith's net front presence. Bertuzzi then served his own high sticking double minor that carried into the second period.
Within the first 3 minutes of the middle period, Colorado's star players started appearing on the score sheet. Kadri, on the man advantage that carried over, taps the puck past Howard with a deflection. MacKinnon, shortly after, was open on the far side of the crease and tucks the puck behind Howard following Makar's second assist in the game already.
It's 2-1 after the first 40 minutes with the Wings being badly outshot but keeping themselves in the game thanks to Howard. Detroit did have some good chances, but the inability to finish continues to hurt them, and later cost the chance at winning the game.
Both Mike Green and Frans Nielsen did not start the third period as they were listed out with an upper body injuries.
Another bad start to a period cost Detroit massively. Kadri nets his second goal of the game a 4:19 in the third, and a little over a minute later, Nieto's snapshot puts the home team up 4-1.
Not going down without a fight is Larkin, controlling a bouncing puck, gaining it on his backhand and giving the Wings a little life with their second goal with assists from Bertuzzi and Zadina.
Larkin with the sneaky backhand goal to give #RedWings fans something to cheer for. #LGRW pic.twitter.com/dn6bAu1vys

— Ryan Hana (@RyanHanaWWP) January 20, 2020
Wings played with a lot more urgency after that, but the bomb from Graves to put Colorado up 5-2 kills what little comeback hope was left.
Givani Smith, however, did lighten up the game a little with his second NHL goal. He had a good game, establishing himself as a net front guy in the NHL, and can hopefully find a full time spot on the roster moving ahead.
Wings lose 6-3 after MacKinnon's empty netter, though.
Gif of the Game 
When the Wings lose against their former rival but at least Larkin, Bertuzzi, and Smith scored.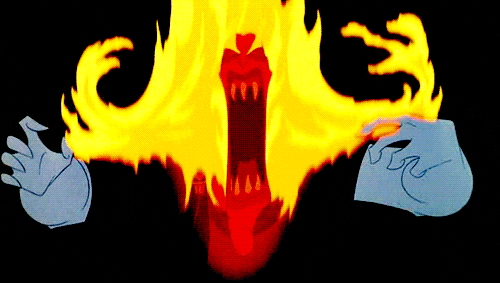 Motor City MVP
While Bertuzzi scoring against the Avs was much appreciated, I think Jimmy Howard deserves some love. It's no secret, or shock, that he's been having a unpleasant and inconsistent season (not that his defensemen are entirely helpful) but he's been building back up his confidence and it shows. While a 6-3 score looks ugly, he made some key saves and gave the Wings a fighting shot to win the game. Still stopping 40 out of 46 shots, he seems a lot more comfortable in net than previously seen in a while.