Rss
The Red Wings went into Columbus on Thursday night looking to get back on a new point streak after an uninspiring loss against Ottawa on Tuesday. In the end, despite a busy game with 9 goals, the Red Wings end up losing 5-4. Here's the game recap, GIF of the game, and Motor City MVP:
Thoughts and Highlights
The Red Wings came out of the gate slow, surrendering an early first period goal after Dennis Cholowski and Alex Biega had trouble locking down the net front. After a bit of pinballing around, Alexandre Texier was able to bat a fluttering puck into the net over the glove of Jimmy Howard to give the Jackets a 1-0 lead.
The game started to even out afterwards and the Wings were able to draw even in the later stages of the first, thanks to something you don't see every day: Tyler Bertuzzi ripping one from the circles after getting a screen from Larkin and all day to shoot, 1-1 tie.
Mantha drop to Bertuzzi hold…hold…hold….fire! #LGRW pic.twitter.com/bFufPntfpt

— Ryan Hana (@RyanHanaWWP) November 22, 2019
Despite the game leveling off after the early rush, Columbus continued to get far more high danger chances than the Red Wings did, with the Jackets missing a wide open net on one occasion, but Jimmy Howard was able to play hero and keep it even after 1.
The Red Wings came out in the second more or less unprepared to play, getting blitzed as Columbus missed several more easy chances, leading into a powerplay off of a high sticking call against Dylan McIlrath. After just over a minute of PP time expired, Madison Bowey went to the box for boarding and it took barely 15 seconds for Columbus to score on the 5-on-3 as Cam Atkinson put the puck into an empty net off a great feed from Seth Jones.
For most of the second period, the Red Wings wandered around in a daydreaming-like state, lucky to still only be down one when some luck started to go their way in the form of a 5-on-3 of their own with 7 minutes to go in the second. To say that the 5-on-3 went poorly is perhaps too generous to Detroit and it even had Mickey Redmond angry. The Red Wings got 0 shots in that stretch. Yeah.
Hockey is the strangest sport in the world: after getting worked for nearly the entire second period, the Red Wings would strike twice within a minute, first on a broken play 3-on-2, where Filip Hronek's pass to Robby Fabbri got deflected into the Blue Jacket net to tie the game:
What patience from Hronek, my goodness. Oh, and another point for Fabbri. #LGRW pic.twitter.com/zolswm0nD6

— Ryan Hana (@RyanHanaWWP) November 22, 2019
Related, since Fabbri picked up an assist on that goal:
In his final 51 games (reg. season and playoffs) with St. Louis, Robby Fabbri had 8 points. In 7 games with Detroit, Fabbri has 8 points #TradeWasOneForOne #LGRW @thewingsnation @RyanHanaWWP @BradKrysko

— Alex Drain (@Alex_Drain) November 22, 2019
After another Dylan McIlrath penalty, the Red Wings struck in shorthanded fashion after Frans Nielsen made a nice pass out of the defensive zone to set up Luke Glendening on a breakaway, who finished it in typical Glendening fashion, on the backhand:
COOL BACKHAND LUKE GLENDENING STRIKES AGAIN! #LGRW pic.twitter.com/pDrWD7qxMr

— Ryan Hana (@RyanHanaWWP) November 22, 2019
That assist was also Frans Nielsen's first point of the season.
At the end of the second period, Columbus was outshooting Detroit 25-16 but the Red Wings were somehow ahead 3-2. Hockey is weird.
The first segment of the third period was quick back-and-forth, with Columbus mostly outplaying the Red Wings but it existing on a more or less even plane with few whistles to interrupt the action. However that changed when Fabbri got hit with a penalty and Detroit ceded their second goal on the PK of the game, this one a rocket of a slap shot from point blank range from Oliver Bjorkstrand that beat Jimmy Howard bar down (old friend Gus Nyquist picked up an assist). 3-3.
Much the way that Detroit scored right after their game tying goal in the second, Columbus made it 4-3 just 63 seconds later from Boone Jenner at a bizarre angle. Shots at this point had ballooned to 33-18 in favor of the Jackets.
The Red Wings failed to generate many chances to tie the game and Columbus made the lead two goals with just over 6 minutes to go in the contest. After a defensive zone faceoff win, the puck rode the boards down the ice into the neutral zone and Alexander Wennberg beat Joe Hicketts to it and finished on a semi-breakaway. 5-3.
Detroit pulled the goalie with 3.5 minutes to go and scored shortly after, as a big faceoff win by Larkin set up the possession to the point, with Cholowski shooting and Tyler Bertuzzi doing his best Tomas Holmstrom impression to tip the puck in and make it 5-4, his second of the night and 10th of the season:
Tyler Bertuzzi is the best in the league at tipping in shots don't @ me #LGRW pic.twitter.com/IL7fUyJWZF

— Ryan Hana (@RyanHanaWWP) November 22, 2019
Unfortunately, that's all the Wings would get, falling 5-4 and being out shot 37-26. They fall to 7-14-3 on the season and remain first in the lottery division.
Gif of the Game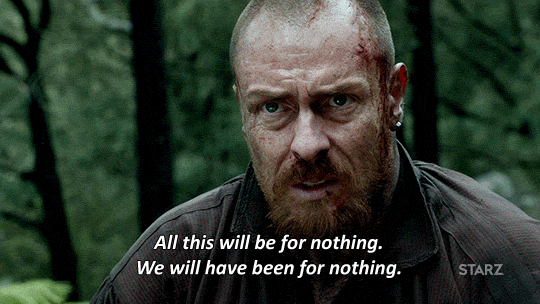 It was a lot of action, but in the end it was all for naught as Detroit came away with 0 points. #GoingNowhereForLafreniere
Motor City MVP
Tyler Bertuzzi
There are a few options for this, including Filip Hronek who added another goal to put himself tied for 9th in the league in defenseman goal scoring, as well as Jimmy Howard who helped keep the game close early on. But the easy answer is Tyler Bertuzzi. He now has 10 goals as 12 assists for 22 points in 24 games, on pace for 34 goals and 75 points. For a guy who was once considered an unforgivable reach in the second round of the 2013 NHL Draft, Bertuzzi's ascent to a legit top-line forward in the NHL has been incredible to watch and it was on display again tonight.