Rss
We've made it. Ten straight losses. 7-20-3 overall on the season.
Big No. 10 came following tonight's 4-1 defeat to the New York Islanders. Its the same old story with this team: a performance that, on the right night, is good enough to win, but a lack of game breaking talent and/or depth to mitigate that sentiment leads to another loss. Unlike other nights, this one didn't "snowball", as the dressing room has constantly referred to blowout losses, but falling by a score of 4-1 doesn't look great either.
Thoughts and Highlights
The Red Wings only goal of the game came on the powerplay. Filip Zadina set up Tyler Bertuzzi for a great chance in front of the net, and Dylan Larkin was in the area to score off a rebound.
Larkin puts in the power play goal! What a pass from Zadina to Bertuzzi to create the scoring chance. #LGRW pic.twitter.com/n2uwbb2OHX

— Ryan Hana (@RyanHanaWWP) December 3, 2019
Zadina picks up his second assist on the season, coming in consecutive games. I thought this was Zadina's best game in the handful he's played so far. He's looking more comfortable away from the puck and understanding where to position himself. He got a few reps with Andreas Athanasiou, but not as many as you would like to see. Zadina finished the game with just 11:29 TOI — with only 6:17 TOI of which came at even strength.
Both special teams got a lot of action tonight. The Red Wings had six opportunities on the man advantage, yet were only able to convert on the one. New York got five looks on the powerplay, with the penalty kill only conceding one goal.
The Wings have three days off until their next game against the Penguins (in Detroit). That is a good chunk of time for the team to figure things out and hopefully snap this ten game losing skid.
Gif of the Game
Zadina didn't see a single shift in the second period after the goal he set up. Because…reasons?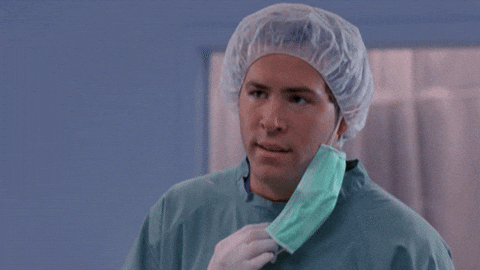 Motor City MVP
Robby Fabbri
Fabbri had a great night for the Red Wings. He put up three shots on goal and was noticeable for the majority of the game. Since being acquired, Fabbri has added a new dynamic to the powerplay. I've noticed he plays the puck to the slot from the boards to create chances quite often. Before his arrival, the Wings would typically hover on the outside, with Taro Hirose, Dennis Cholowski, and Anthony Mantha being the primary three to play the puck. Passes to the slot were virtually nonexistent.