Rss
What a way to close out the decade! The Red Wings snapped a six game losing streak by shutting out the San Jose Sharks, 2-0, on New Year's Eve. Jonathan Bernier turned away all 34 shots he faced, earning the team's first shutout of the season. Over the last two games, Bernier has stopped 71 of 73 shots, good enough for .973 save percentage. Pretty good stuff.
The goals came from Tyler Bertuzzi, his 15th of the season, and Hronek, his 8th.
Thoughts and Highlights
Givani Smith was called up earlier in the day to replace the injured Andreas Athanasiou. Jeff Blashill decided to give the rookie winger some reps on the second line with Valtteri Filppula and Filip Zadina. Smith finished the game with 10:50 minutes of ice time.
In the pregame I speculated Zadina may be the one to see an increase in ice time now that Athanasiou is out. I was wrong. Zadina only played 12 minutes in the game. Luke Glendening ended up playing over 19 minutes.
Speaking of ice time, Hronek has officially become the team horse. He logged 27 minutes for the second game in a row.
Tyler Bertuzzi broke the ice with the game's opening goal. Parked in the slot, Bertuzzi redirected a Madison Bowey point shot past Martin Jones.
Tyler Bertuzzi: All Star & NHL's Best Puck Tipper #LGRW pic.twitter.com/hFmzkmvgmN

— Ryan Hana (@RyanHanaWWP) January 1, 2020
That's a huge goal for Bertuzzi. Being named Detroit's all-star representative earlier in the week, Bertuzzi has a lot going for him. Now with 15 goals on the year, he's on pace to shatter his career high in goals (21 goals in 73 games in 2018-19).
After a hard fought battle, the team was rewarded with one more goal. Hronek, from the other end of the ice, drilled the puck into an empty net. 2020, here we come!
Filip Hronek with ANOTHER full-ice empty net goal to seal the win! #LGRW pic.twitter.com/r6qctSw3BN

— Ryan Hana (@RyanHanaWWP) January 1, 2020
Funny enough, this is the second time Hronek has scored a ridiculous empty netter from the defensive zone. This one wasn't as impressive as the first, where the puck never touched the ice after being launched from behind the goal-line, but still impressive.
Gif of the Game
How many goals did the Sharks score?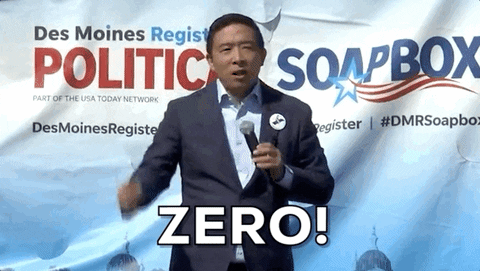 Motor City MVP
Jonathan Bernier
For the second game in a row, Bernier gets the nod for Motor City MVP. How could he not? A shutout to close out the decade, and send the team into the second half of the season is one heck of a way to do it. His strong play is coming at the perfect time, too. Jimmy Howard hasn't been able to regain his old form this season, leaving Detroit's goaltending situation in limbo.