Rss
This Tampa Bay team, man.
The Red Wings simply can't beat these guys. With a 2-1 loss tonight, Detroit has now dropped their past 16 games against the Lightning (including playoffs). The last time Detroit beat Tampa Bay was game 3 of the 2016 playoffs. To put that into perspective, Pavel Datsyuk was still playing in the NHL.
On the bright side, this was one of the closest times they came to exorcising the demons. Moral victories mean little, but, hey, I guess we'll take it?
Thoughts and Highlights
I mentioned in today's pregame Filip Zadina's workload will be something to monitor now that Anthony Mantha is out for a month. Zadina logged 13:52 minutes and wasn't on the ice for the empty net situation. Basically, Jeff Blashill didn't make any adjustments in how he deploys the Red Wings prized prospect. Slightly disappointing.
Disappointing in the sense that Zadina played a strong game — on both ends of the ice. The No. 6 pick from 2018 is looking more and more comfortable with and without the puck on his stick. He's handling the puck for longer stretches which is a great sign. He made a standout defensive breakup on the backcheck in the third period:
Big back check by Filip Zadina to break up a scoring chance. The kid can skate.

cc: @greggkrupa #LGRW pic.twitter.com/o7gCazrSxC

— Nick (@nickseguin19) December 30, 2019
Zadina was also instrumental in creating the Red Wings first (and only) goal of the night. He didn't record an assist, but had his hands all over the shift.
The goal in question came courtesy of Robby Fabbri. Fabbri parked in front of the net and deflected a Filip Hronek shot past the Tampa Bay netminder.
Amazing hand-eye coordination by Robby Fabbri ties this game at one. #DETvsTBL #LGRW pic.twitter.com/7BgbMGxLfZ

— Nick (@nickseguin19) December 30, 2019
Hronek has been logging huge minutes as of late. He played 27:12 TOI, the second highest total he's played this season. The 22-year-old blue-liner looked solid all night long, despite the massive workload.
Jonathan Bernier kept this a game when the wheels could have very well fallen off. He made 37 of 39 saves for a .949 save percentage.
Gif of the Game
Hey, Tampa games don't usually stay competitive through 60 minutes. Baby steps!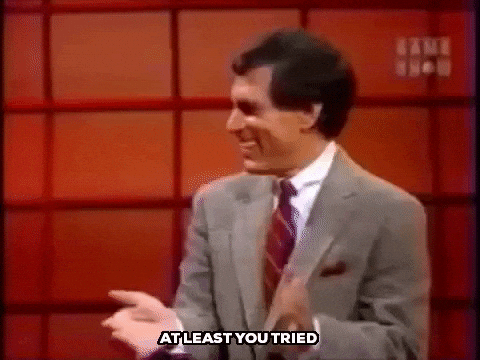 Motor City MVP
Jonathan Bernier
Without Bernier, this one wouldn't have lasted that long. He made key saves all night long. Jeff Blashill after the game was appreciative of his goalie: "Absolutely he's the first star of the game. He was the best player on our team for sure."
Honorable mention includes Zadina. He played maybe the best game of his young pro career.