Rss
The Red Wings were in Philadelphia for an afternoon contest with the Flyers. Historically, the Red Wings have struggled in Philly. In fact, the last time Detroit won a regulation game in Philadelphia was in the 1997 Stanley Cup Final. So its been quite some time.
Calvin Pickard was the starting netminder for todays game, after being called up on Thursday for the injured Jimmy Howard. Pickard played in 17 NHL games last season, and has spent all of this season with the Grand Rapids Griffins.
Unfortunately, despite playing a full 60 minutes, Detroit still managed to lose 6-1. Now on an eight game losing streak, times seem tough. But that shouldn't overshadow the way they played tonight. Compared to their embarrassing 6-0 loss to Toronto Wednesday, improvements were certainly made.
Thoughts and Highlights
A late announcement going into the game, Patrik Nemeth did not play tonight. A huge loss to an already hobbled defense.
The Red Wings had a near dominant first period. At one point they were out-shooting the Flyers 10-2. Detroit was able to generate several long stretches of cycling in the offensive zone, something we haven't seen too much of this season.
One of the better chances Detroit created came from Brendan Perlini, who was able to corral a loose puck and use his speed to charge to the net. Goaltender Carter Hart made a huge toe save, and shortly after Philadelphia came down and scored on a breakaway. A perfect way to describe how the Red Wings season has gone.
Opening up the scoring for Detroit came courtesy of the second line. The trio of Valtteri Fillpula, Robby Fabbri, and Andreas Athanasiou worked together to exit the zone, springing Athanasiou for some open ice to enter the offensive zone. Despite a failed pass across to Filppula, Fabbri was there to blast the loose puck past Hart.
Fabbri BANGS in a loose puck, as the newly reunited 2nd line immediately produces. #LGRW pic.twitter.com/ejUEPFkmH8

— Ryan Hana (@RyanHanaWWP) November 29, 2019
With that goal, Fabbri has now tied Jacob de la Rose in career goals (4) with the Red Wings. Fabbri does so in 65 less games.
Filip Zadina had a standout first period. The 2018 first rounder generated 4 shots on goal, and nearly scored his first of the season on the powerplay, had it not been for a big glove save by Hart.
Detroit had an overall solid effort and compete level, but you won't be able to tell that from the scoreboard. When the Flyers scored two quick ones in the third period to make it 5-1, I thought Detroit responded well. They played fast and didn't back down, which is what you want to see. Another blowout loss is hard to solid, but the process can't be ignored. Thats just the way she goes sometimes, as they say.
Gif of the Game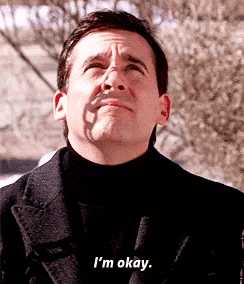 Motor City MVP
Valtteri Filppula
This might have been Filppula's best game of the season. Particular the second period, the veteran forward transitioned the puck well and building some nice chemistry with Athanasiou and Fabbri. His stat-line on the night included an assist and 18:55 TOI.