Rss
The Red Wings lose. Again.
OK, maybe thats a bit harsh. The club put together a valiant performance against one of the NHL's best teams in the Washington Capitals. Two empty net goals make the final score of 5-2 look a little more lopsided than it actually was. It was a competitive game, particularly coming on the backs of Detroit's best players. Nine straight losses isn't fun, and moral victories mean little at this point, but playing as well as they did shouldn't be ignored.
Thoughts and Highlights
The first goal of the game came from Robby Fabbri on the powerplay. Filip Zadina jammed a loose puck along the boards to Dylan Larkin, who then spotted an open Fabbri. A quick move to the backhand and the Wings got rolling with a 1-0 lead.
Robby Fabbri is unstoppable. PP goal brings him to 10 points in his last 12 games. #LGRW pic.twitter.com/0kM5V6JkdI

— Ryan Hana (@RyanHanaWWP) December 1, 2019
 With an assist on the goal, Zadina now has his first point on the season. Zadina finished the night with just 13:26 TOI.
Larkin also picked up the primary assist on the opening goal. That snapped a 7 game scoring drought for Larkin. Overall, #71 played a strong game and was arguably Detroit's best player tonight.
Taro Hirose and Adam Erne did not see much playing time in this one. Both played under 9 minutes while serving in a fourth line role. Brendan Perlini was a healthy scratch so that one of the two could sub in.
Patrik Nemeth quietly had a monster night. The Swedish D-man posted a 78.95 CF%. His partner Filip Hronek had a 74.29 CF%. Very strong numbers from the Red Wings top-pair.
Shortly after Washington took a 3-1 lead in the third, Luke Glendening stepped up and scored a goal from the slot. Playing on the first-line once again, the Red Wings top trio had an unreal night.
Luke Glendening, sniper extraordinaire, scores another beautiful goal for the #RedWings. #LGRW pic.twitter.com/X5pH5jEAvi

— Ryan Hana (@RyanHanaWWP) December 1, 2019
Looking at Glendening's numbers from the game, they look promising. A CF% of 60.61 and xGF% of 58.15 is excellent. Larkin and Tyler Bertuzzi also put up great stats. The two shared an identical CF% of 71.05 and xGF% of 73.64.
Gif of the Game
When you realize the Red Wings have a goal differential of -53…after just 29 games.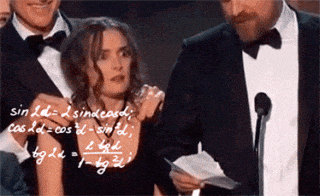 Motor City MVP
Dylan Larkin
This was one of Larkin's best games in awhile. He finally ends his scoring drought with a point, but he could of had two or three more. On the Glendening goal he set the screen out front to take away the goalies eyes and they capitalized. Nemeth, Glendening, or Jonathan Benier also could have warranted the game MVP award. They all played well in this one.
Advanced

statistics

 via Natural Stat Trick