Representatives from the Winnipeg Jets and Manitoba Moose hockey teams revealed special jerseys bearing Indigenous-styled logos on Friday that the players will wear next week.
The jerseys are part of the second yearly Winnipeg Aboriginal Sport Achievement Centre (WASAC) Night hosted by the Jets and the Follow Your Dreams Day hosted by the Moose.
The Jets jerseys are warm-up jerseys and they will be used by the players on Jan. 17 throughout the pre-game skate, while the Manitoba Moose will use their unique jerseys for the complete game on Jan. 18.
"It's quite surreal to me," said Leticia Spence, the lady who developed the logos.
Spence, who is from Pimicikamak Cree Nation, has actually been doing graphic design for near four years and made the design in 2015 for True North Sports and Entertainment, which owns the Jets and the American Hockey League's Moose.
The Indigenous gratitude project belongs of the NHL's "This is Hockey" initiative which intends to promote variety and inclusiveness in hockey.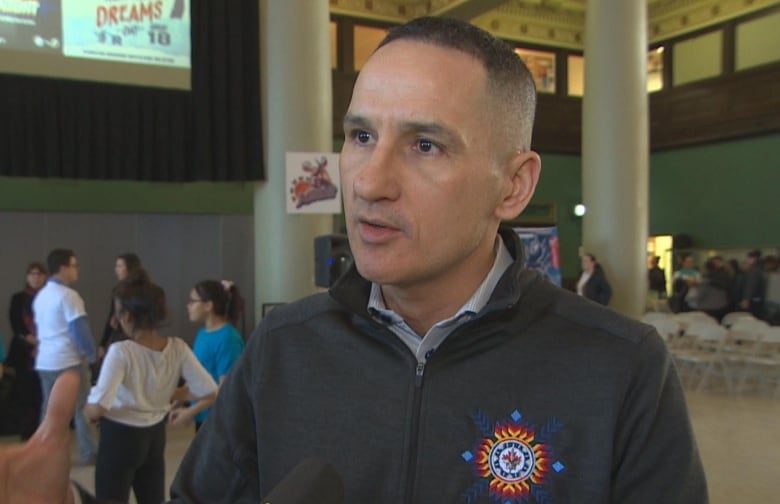 According to Chief, the project is anticipated to bring near 60 students from northern Manitoba First Nations to participate in a weekend of activities in February. The events will include getting a chance to check out cultural locations throughout Winnipeg, as well as giving youth the opportunity to skate with Indigenous hockey function models like Olympian Brigette Lacquette.
"It's [going to be] a weekend of learning and commemorating Indigenous culture and pride," stated Chief.
He said there are intend to have a main Indigenous-themed NHL Jets jersey by next year, however said that it will depend on the NHL.
Graphic designer Leticia Spence(centre)of Pimicikamak created the Indigenized logos in 2015 for the Winnipeg Jets and Manitoba Moose.(Gary Solilak/CBC)The jersey unveiling at the Neeginan Centre in Winnipeg was gone to by Indigenous trainees and WASAC participants. Throughout the announcement, WASAC co-founder Kevin Chief advised the trainees to be happy with their Indigenous origins. He said the earnings of all Indigenous-themed product sales go towards Indigenous youth activities.

Funds raised from the first WASAC Night and Follow Your Dreams Day last year went to WASAC to support this year's occasions for youth surrounding the campaign.